Veterinary Websites
Lets face it, with recent changes to the Ontario association rules regarding advertising, veterinarians can now advertise prices and compete on price. It is more important than ever that your practice put its best foot forward. You need to promote your professional image and show pet owners the value that your practice brings to pet care. In the end you need to a leave a professional, positive, and lasting impression with your clients, Mocoda Interactive can deliver.
Experienced Veterinary Web Designer
Mocoda Interactive has the experience to meet your challenge; whether you're launching your first Web site, or looking to revamp your existing one, our team can help. We have built successful web sites for many veterinary clinics and hospitals, each providing an engaging, user-friendly design that create memorable on-line experiences and deliver results.
We provide custom designs for every budget. You'll work one-on-one with a skilled Web designer who will build a strong Web presence. Setting yourself apart from your competition has never been easier!
Experienced Veterinary Clinic Photographer
Professional photography is critical for providing a professional, positive, and lasting impression with your clients. Professional photography enhances the look of your website and really sets you apart from your competition. We have professional photographers available to develop distinctive imagery that can be used throughout the website.
Our professional photography services are just that, professional, we use professional grade equipment, cameras, lenses, and lighting to provide you with the best quality products. Each image is then professionally edited to provide the perfect look for the application. This is something you just can't get from your buddy that has a digital camera and a computer.
Our veterinary clinic photo shoot is designed to provide the least amount of disruption to your busy clinic. A typical shoot takes 1 to 2 hours and includes 24-36 professionally edited web photos for:
Facilities tour
Services shots
Products shots
Staff photos
Mood (theme) photos
Action shots
Mocoda Interactive has the breadth of experience to meet this new challenge for your veterinary practice; whether you're launching your first Web site, or looking to revamp your existing one, our team can help. If you ready to get started, just contact us, we'll take it from there.
Checkout some of our veterinary clients:
Fifth Avenue Veterinary Clinic – Orangeville, Ontario
Westbridge Veterinary Hospital – Mississauga, Ontario
McQueen Animal Hospital – Brampton, Ontario
Mountainview Animal Hospital – Georgetown, Ontario
Millbrook Valley Animal Hospital – Millbrook (Peterborough Area), Ontario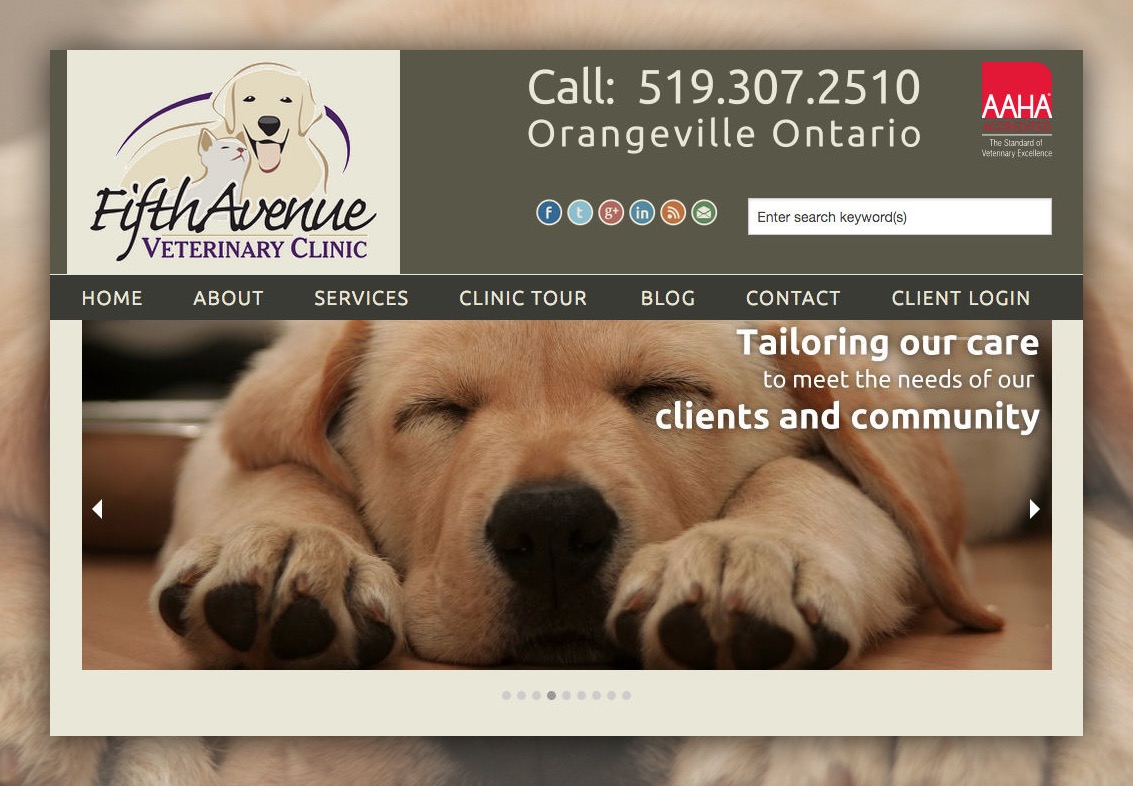 POSTED: 2018-05-07

A Toronto area web design company
© Copyright 2019 Mocoda Interactive. All rights reserved.
Web Design Toronto, Georgetown, Grey Highlands, Wiarton: Mocoda Interactive
Mocoda Interactive, Web Design, Graphic Design, Photography, Social Media, Search Engine Optimization, Local Search Solutions, and Web Hosting. Serving the Greater Toronto Area and the world from Grey Highlands Ontario Canada.Grey Highlands is a municipality in the southeast corner of Grey County, Ontario, Canada that includes Artemesia, Ceylon, Eugenia, Euphrasia, Feversham, Flesherton, Kimberley, Markdale, Maxwell, Osprey, Priceville, Singhampton. Grey Highlands is central to the Blue Mountains, Collingwood, Hanover, Guelph, Orangeville, and Owen Sound.