Buy Wise Windows & Doors
About The Organization
Buy Wise Windows & Doors is a family owned and operated company is in its 42nd year and 3rd generation. Serving Halton Hills and the surrounding area. They are firmly rooted in their community winning Readers Choice 27 times in Georgetown and Acton.
Objectives – Delivered!
Develop brand including online presence
Create a user-friendly and visual story with strong navigation
Implement a custom designed fully responsive solution backed by a content management system
Professional photography of location, staff, and clients
Visit The Website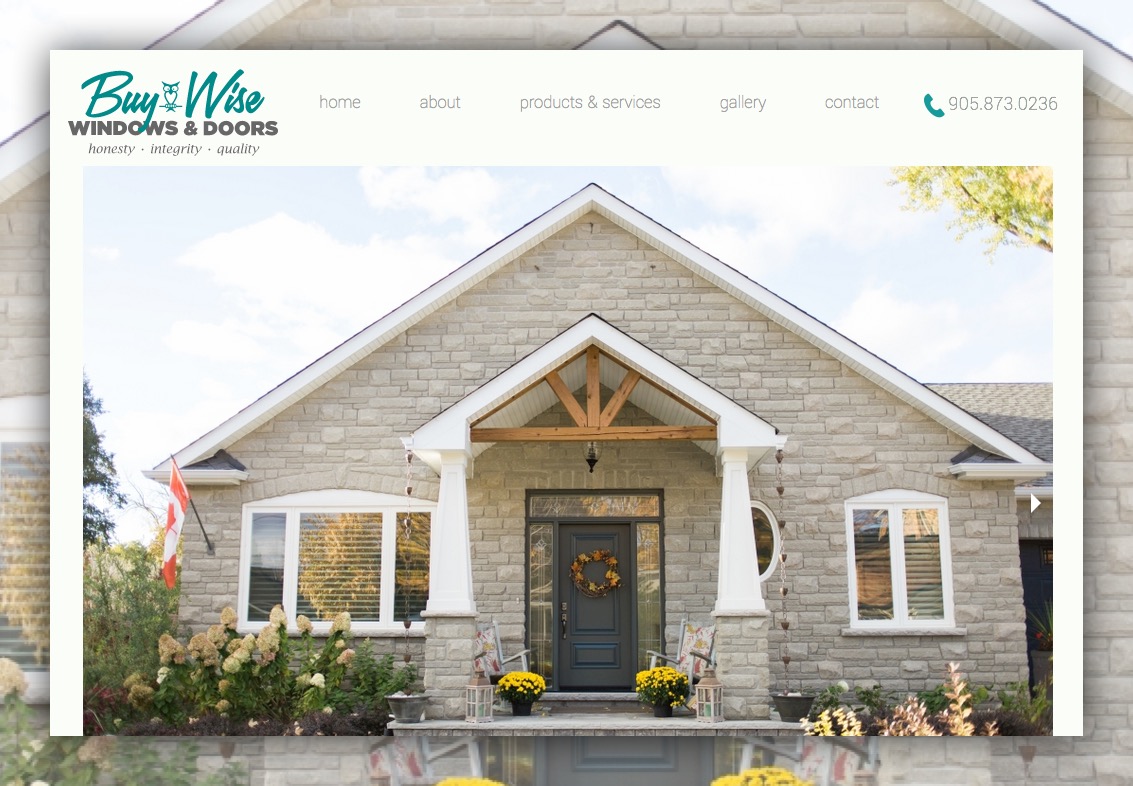 A Toronto area web design company
© Copyright 2021 Mocoda Interactive. All rights reserved.
Web Design Toronto, Georgetown, Grey Highlands, Wiarton: Mocoda Interactive
Mocoda Interactive, Web Design, Graphic Design, Photography, Social Media, Search Engine Optimization, Local Search Solutions, and Web Hosting. Serving the Greater Toronto Area and the world from Grey Highlands Ontario Canada.Grey Highlands is a municipality in the southeast corner of Grey County, Ontario, Canada that includes Artemesia, Ceylon, Eugenia, Euphrasia, Feversham, Flesherton, Kimberley, Markdale, Maxwell, Osprey, Priceville, Singhampton. Grey Highlands is central to the Blue Mountains, Collingwood, Hanover, Guelph, Orangeville, and Owen Sound.