Fifth Avenue Veterinary Clinic Redesign
About The Organization
Fifth Avenue Veterinary Clinic provides care for dogs and cats in Orangeville, Ontario. In addition to a broad range in-hospital services, Fifth Avenue Veterinary Clinic offers house calls for wellness appointments, minor medical issues, euthanasia, and Telemedicine. Fifth Avenue Veterinary Clinic has been a client of Mocoda Interactive since opening in 2011. As the company was recently acquired, the website needed to be updated to align with the new corporate style.
Objectives – Delivered!
Add additional services elements
Realign website theme with new corporate style
Visit The Website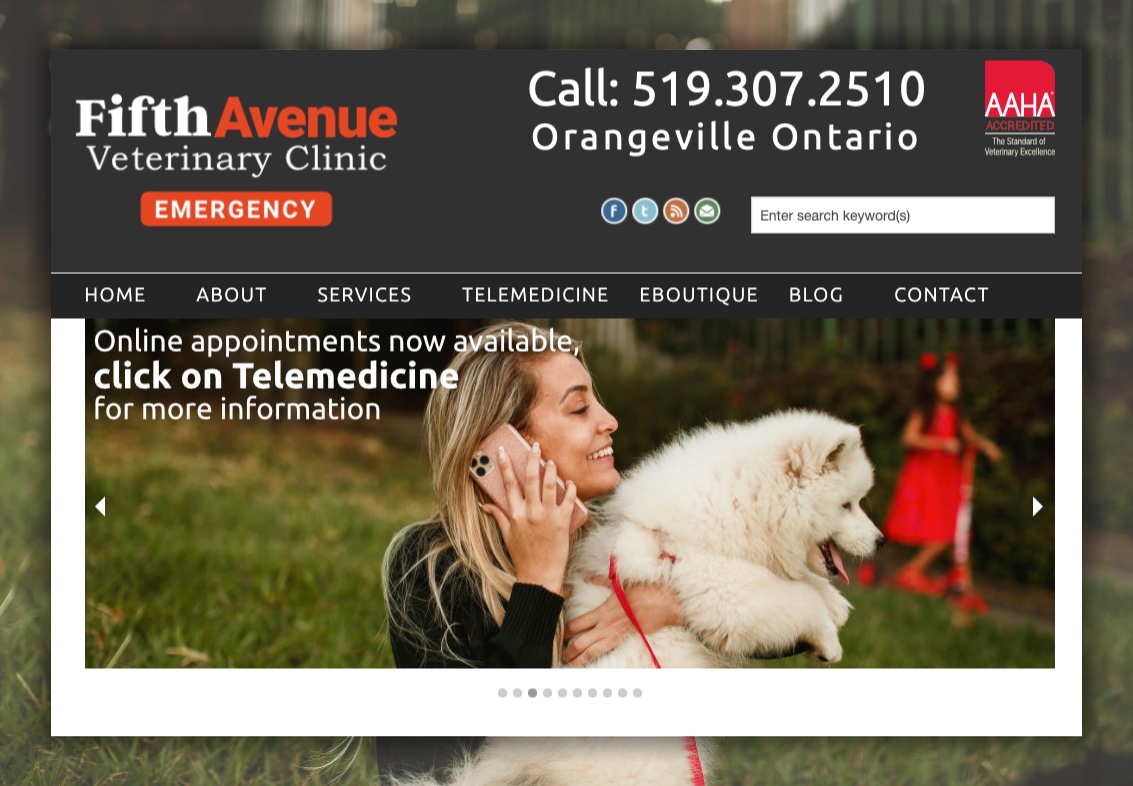 A Toronto area web design company
© Copyright 2020 Mocoda Interactive. All rights reserved.
Web Design Toronto, Georgetown, Grey Highlands, Wiarton: Mocoda Interactive
Mocoda Interactive, Web Design, Graphic Design, Photography, Social Media, Search Engine Optimization, Local Search Solutions, and Web Hosting. Serving the Greater Toronto Area and the world from Grey Highlands Ontario Canada.Grey Highlands is a municipality in the southeast corner of Grey County, Ontario, Canada that includes Artemesia, Ceylon, Eugenia, Euphrasia, Feversham, Flesherton, Kimberley, Markdale, Maxwell, Osprey, Priceville, Singhampton. Grey Highlands is central to the Blue Mountains, Collingwood, Hanover, Guelph, Orangeville, and Owen Sound.