Fifth Avenue Veterinary Clinic
About The Organization
Located in Orangeville, Ontario, Canada Fifth Avenue Veterinary Clinic serves the needs of pet owners in Dufferin County. They have designed their facility from the ground up with the comfort and optimal care of pets and their owners in mind. Fifth Avenue Veterinary Clinic is accredited to provide wellness, medical, and surgical care of companion animals.
Objectives – Delivered!
Grow the brand through a beautiful online presence
Create a user-friendly and visual story with strong navigation
Professional location and staff photography
Implement a search friendly and socially-focused Blog area to drive user engagement and value
Implement a custom designed fully responsive solution backed by a content management system
Visit The Website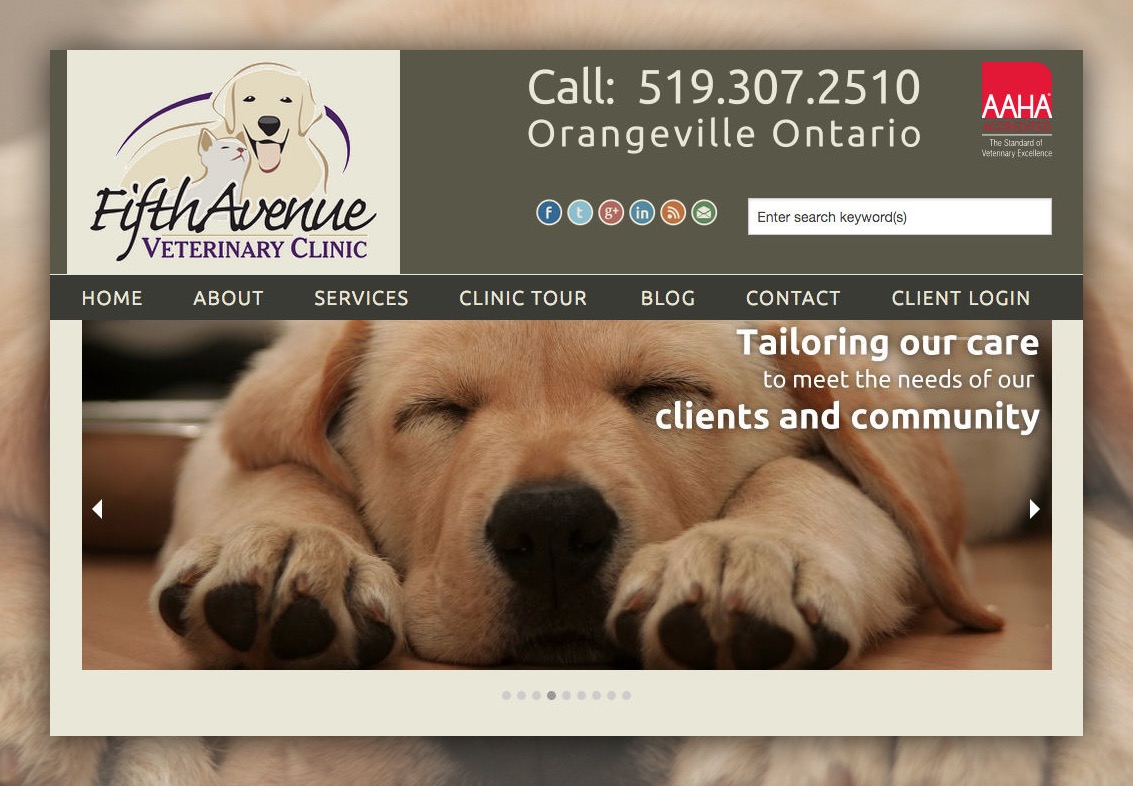 A Toronto area web design company
© Copyright 2021 Mocoda Interactive. All rights reserved.
Web Design Toronto, Georgetown, Grey Highlands, Wiarton: Mocoda Interactive
Mocoda Interactive, Web Design, Graphic Design, Photography, Social Media, Search Engine Optimization, Local Search Solutions, and Web Hosting. Serving the Greater Toronto Area and the world from Grey Highlands Ontario Canada.Grey Highlands is a municipality in the southeast corner of Grey County, Ontario, Canada that includes Artemesia, Ceylon, Eugenia, Euphrasia, Feversham, Flesherton, Kimberley, Markdale, Maxwell, Osprey, Priceville, Singhampton. Grey Highlands is central to the Blue Mountains, Collingwood, Hanover, Guelph, Orangeville, and Owen Sound.