Highland Hounds
About The Organization
Highland Hounds located in Grey Highlands, Ontario, Canada is a family run business that was formed after seeing a need for a Canadian company that provides high quality, natural pet accessories. With a strong passion for craftsmanship each product is lovingly made with our own family pets in mind. Providing 100% handmade cotton leashes, collars, toys, and accessories for your four legged friends.
Objectives – Delivered!
Develop brand including logo, business cards, signs, posters, flags, labels and online presence
Ensure strong message through image driven storytelling
Implement a socially media strategy to engage customers and drive sales
Create a low-cost e-commerce website with strong visuals and easy navigation
Implement a custom Duda e-commerce website, which is a fully responsive solution backed by the Duda website builder and store app
Visit The Website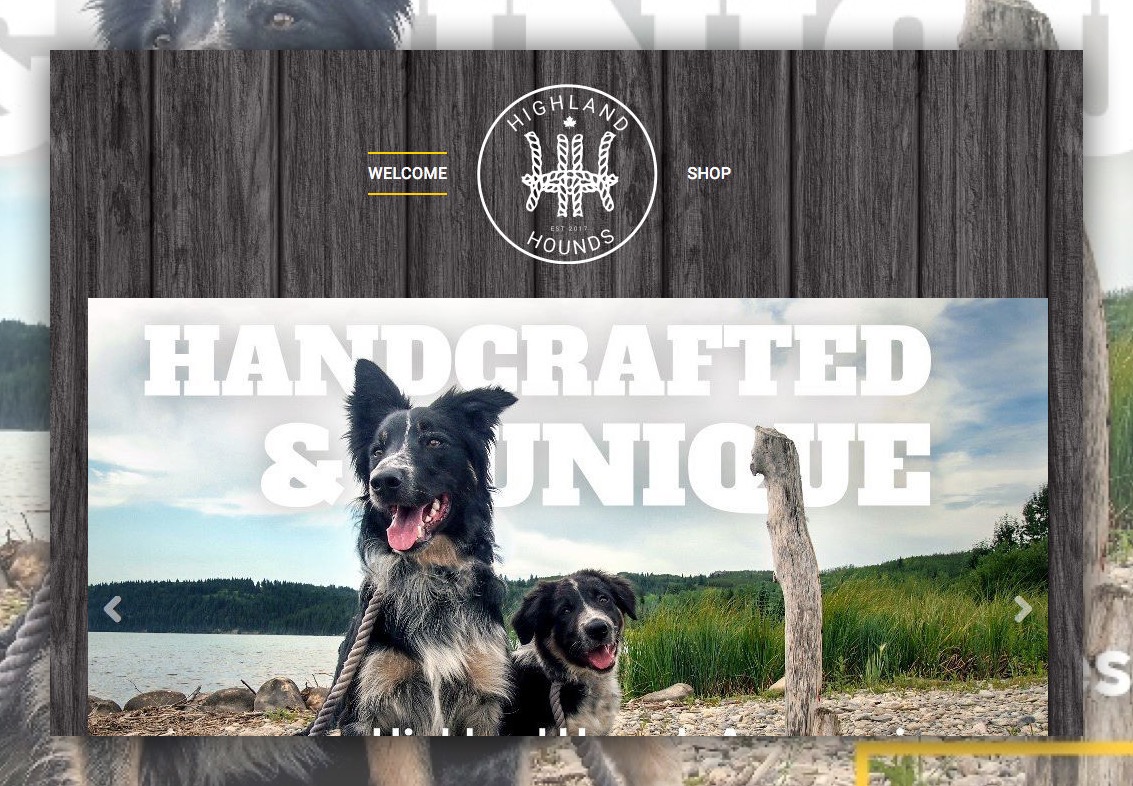 A Toronto area web design company
© Copyright 2021 Mocoda Interactive. All rights reserved.
Web Design Toronto, Georgetown, Grey Highlands, Wiarton: Mocoda Interactive
Mocoda Interactive, Web Design, Graphic Design, Photography, Social Media, Search Engine Optimization, Local Search Solutions, and Web Hosting. Serving the Greater Toronto Area and the world from Grey Highlands Ontario Canada.Grey Highlands is a municipality in the southeast corner of Grey County, Ontario, Canada that includes Artemesia, Ceylon, Eugenia, Euphrasia, Feversham, Flesherton, Kimberley, Markdale, Maxwell, Osprey, Priceville, Singhampton. Grey Highlands is central to the Blue Mountains, Collingwood, Hanover, Guelph, Orangeville, and Owen Sound.