Mountainview Animal Hospital
About The Organization
Mountainview Animal Hospital is a veterinary medical and surgical facility, located in Georgetown, Ontario, Canada. Mountainview Animal Hospital began servicing the Georgetown community in October 2001. The hospital was designed to provide quality medical and surgical care for pets. The main focus at Mountainview Animal Hospital is preventative health care through the encouragement of a healthy immune system, proper nutrition, wellness programs, client education, cooperative decision making and shared communication.
Objectives – Delivered!
Enhance the brand through an engaging and informative online presence
Ensure strong message through content driven storytelling
Create a user-friendly and visual story with strong navigation
Implement an area to store and share newsletters to drive user engagement and value
Implement a custom designed fully responsive solution backed by a content management system
Visit The Website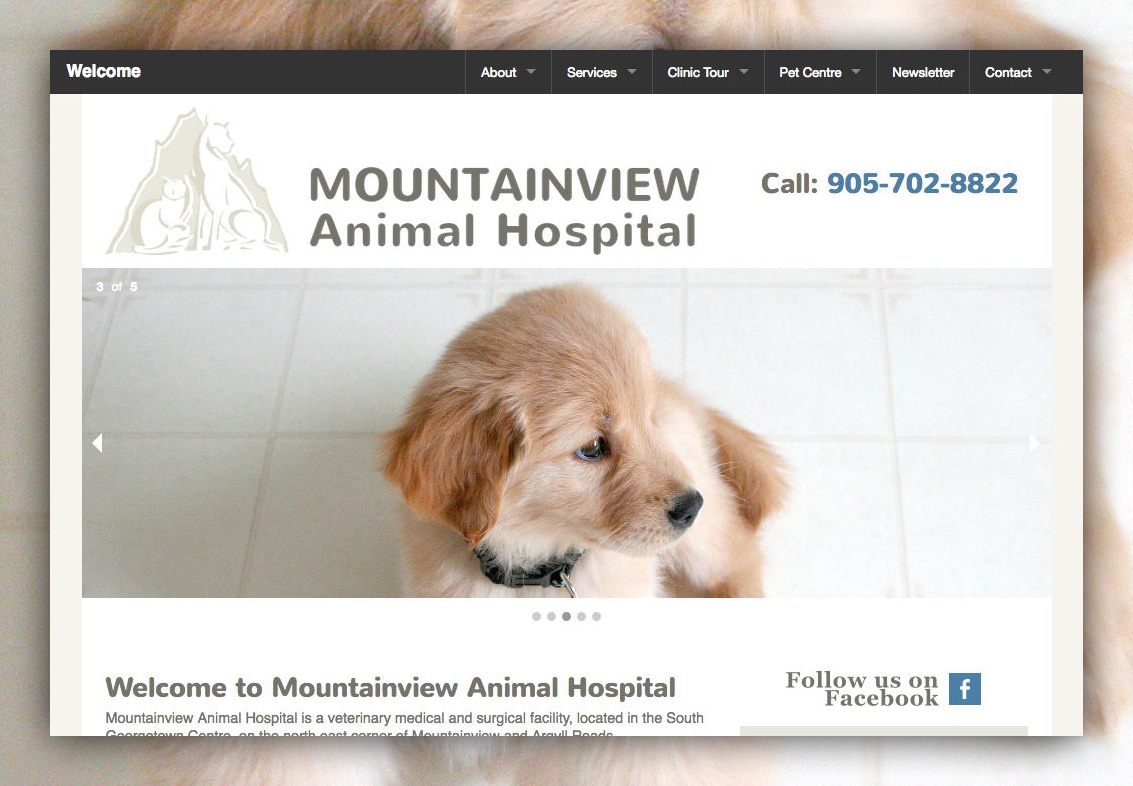 A Toronto area web design company
© Copyright 2021 Mocoda Interactive. All rights reserved.
Web Design Toronto, Georgetown, Grey Highlands, Wiarton: Mocoda Interactive
Mocoda Interactive, Web Design, Graphic Design, Photography, Social Media, Search Engine Optimization, Local Search Solutions, and Web Hosting. Serving the Greater Toronto Area and the world from Grey Highlands Ontario Canada.Grey Highlands is a municipality in the southeast corner of Grey County, Ontario, Canada that includes Artemesia, Ceylon, Eugenia, Euphrasia, Feversham, Flesherton, Kimberley, Markdale, Maxwell, Osprey, Priceville, Singhampton. Grey Highlands is central to the Blue Mountains, Collingwood, Hanover, Guelph, Orangeville, and Owen Sound.